Manchester United
Alphonso Davies Responds to Fan Claiming Luke Shaw is Better Than Him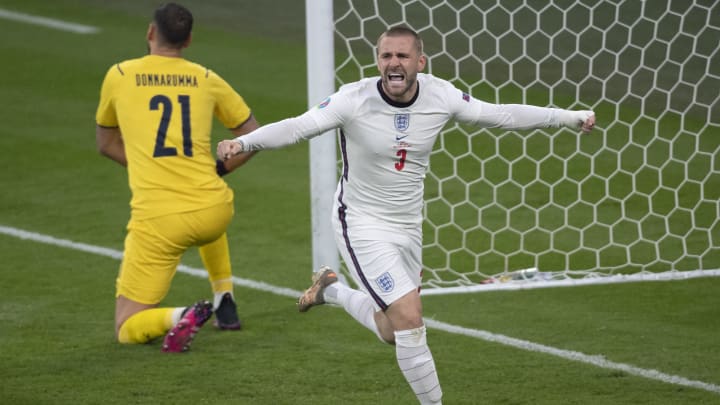 Alphonso Davies responds to comment stating Luke Shaw is better than him / Visionhaus/Getty Images
Bayern Munich defender Alphonso Davies came up with a humble response to a statement passed on his TikTok live stream stating that Manchester United defender Luke Shaw is currently 'clear' of him.
In slang footballing terms, being 'clear' of someone means being better.
Davies, was hosting a TikTok Q&A on his official handle when a user suggested that Shaw is a better player than him.
In the video shown below, the Bayern Munich superstar was confused about the statement at first and asked his audience to explain what 'being clear' meant.
On his live stream, Davies said, "I just saw one that was like 'Luke Shaw is clear'. What does that mean? Someone explain to me. I never really understood that - clear of what?"
One of the comments then said that it means Shaw is better than him and Davies agreed to it.
"Oh, ok, I get it now, it means he's better. Yeah, I mean, he is, he's a really good player."
Davies then went on to reveal that he now understood the references of other left-backs earlier in the chat.
"Alright, so every time you say like 'Luke Shaw is clear, Robbo [Liverpool defender Andy Robertson] is clear, that means he's better'. OK, makes sense, makes sense."
The Manchester United defender has been in mesmerising form over the last year and replicated his club form for England as he helped the Three Lions reach the Euro 2020 final. He also scored England's opening goal in the final against Italy.