Indian Football
AIFF's Secretary Defends Decision to Increase Participation Fee for I-League Qualifiers by 150%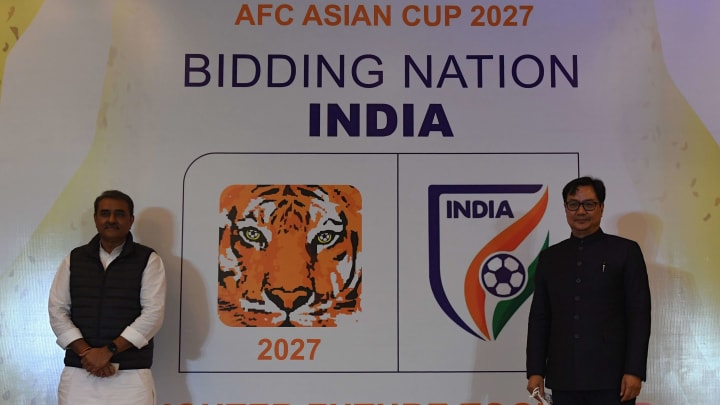 FBL-IND-AFC / MONEY SHARMA/Getty Images
The All India Football Federation (AIFF) have defended their decision of increasing the participation fee for teams nominated for the forthcoming I-League Qualifiers, as they will be bearing all the expenses for everything else for the games which will be taking place in a bio-bubble.
As per Khelnow, the AIFF have increased the participation fee by 150 percent from ₹1 lakh it was last year to ₹2.5 lakhs as the new amount. This decision did not go down well with the management of a few clubs, with Delhi Football even sending a letter to the authorities, stating that the financial conditions mentioned for the clubs are "extreme and unfair" given their current economic scenario.
AIFF General Secretary, Kushal Das for his part pointed out that such measures needed to be taken as the board could not allow more than 10 teams due to the COVID-19 situation and that they would be bearing all the expenses of the I-League Qualifiers.
"The I-League Qualifiers will take place inside a bio-bubble in Bengaluru, in September. As a result, there is absolutely no possibility of allowing more than 10 teams. The All India Football Federation will be paying for all costs," Das said.
The qualifiers are scheduled to be played in September with the I-League set to start a few months later in December.