Manchester United
Agent reveals Man Utd were close to signing Juventus pair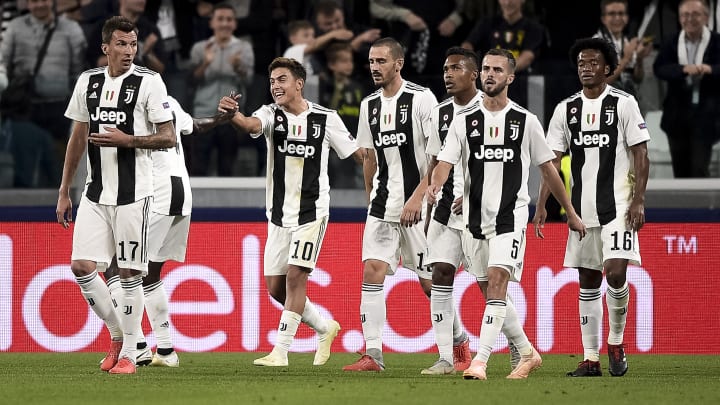 Man United were close to signing Paulo Dybala and Mario Mandzukic / Nicolò Campo/GettyImages
Romelu Lukaku's agent has revealed that Manchester United were close to signing Juventus pair, Paulo Dybala and Mario Mandzukic, in a deal that would have seen his client join the Serie A giants.
Lukaku signed for United from Everton for £75m in 2017, but failed to establish himself at Old Trafford, despite hitting double figures in the Premier League in consecutive seasons. He left for Inter in 2019, but according to his agent, Federico Pastorello, the Belgian had an agreement with Juventus.
"Is it true that Lukaku was one step away from Juventus before moving to Milan? Yes," Pastorello told Tuttosport.
"The deal with Inter had stalled because (Inter chairman Steven) Zhang seemed unwilling to meet Manchester United's demands. Juventus had the agreement with the English club, who in exchange for Lukaku would have signed Dybala and Mandzukic.
"Romelu had already talked to [Maurizio] Sarri and Cristiano Ronaldo. However, Dybala and Manchester United, probably both not too convinced, did not reach an agreement."
Pastorello also believes that Lukaku's move to Inter led to a major change in how transfers are managed in Italy. "While Marotta, Ausilio, Conte and I managed to convince Zhang to raise the offer. Without detracting from Lukaku's teammates at Inter, I think that transfer has shifted the balance in Italy," Pastorello explained.
Dybala was long-linked with a switch to United, but is still at Juventus, while Mandzukic spent time playing for Al-Duhail and Milan before retiring and taking up a role with the Croatian national team.
Lukaku returned to Chelsea this summer in a £97.5m after helping Inter to their first Scudetto title since 2010 last season.