FC Barcelona News
8 Clubs That Lionel Messi Has Failed to Score Against in His Career
Feb 23, 2021, 11:21 PM GMT+5:30
Lionel Messi's goal against Cadiz on Sunday meant that the GOAT contender has now just failed to score against eight clubs out of the total clubs he has faced in his incredible club career for FC Barcelona.
It has been nearly 17 years since Messi made his debut for Barcelona and he has gone on to score an insane 655 goals in 762 appearances in his career. Not only that, he has faced 78 clubs in his tenure as a footballer and has scored against 70 of those teams.
Here's a list of all eight teams he has faced and failed to score against in his career till now.
1.

Inter Milan
Italian giants Inter Milan are the biggest club on this list that Messi hasn't scored against.

The Argentine maestro faced the Nerazzurri four times in which he failed to score in all of them. He did produce an assist in one of the games against the Italian side.

Three of his four games that he featured against Inter were against Jose Mourinho.
2.

Rubin Kazan
Russian side Rubin Kazan proved to be Barcelona's kryptonite multiple times and Messi wasn't immune to that.

Not only has Messi not managed to score against them, Barcelona haven't managed to win against the Russians three times out of the four occasions they faced them.

Barcelona won just one game out of the four they played against Kazan, drawing two and losing one.
3.

Benfica
Messi has only scored two goals against teams from Portugal and neither of those goals came against Benfica.

Having missed both games against this club in the knockout rounds of the Champions League in 2005, Messi played against them in Lisbon in 2012 but didn't manage to score.

However, he did impact the game as he assisted both of Barcelona's goals in the 2-0 victory.
4.

Xerez
Xerez, who have always been in the lower divisions of Spanish football are also part of the illustrious list of teams to have stopped Messi from scoring.

When they were part of La Liga in the 2009/10 season, they faced Messi twice and managed to keep him silent throughout both the games.

Messi did come off the bench in both games but could only bag an assist.
5.

Al-Sadd
The last time Messi featured for Barcelona against Al-Sadd, current managed by Blaugrana legend Xavi was in 2011 in the Club World Cup.

Messi played the full game but could not get on the scoresheet. He did hand an assist to then teammate Seydou Keita on the night.
6.

Gramanet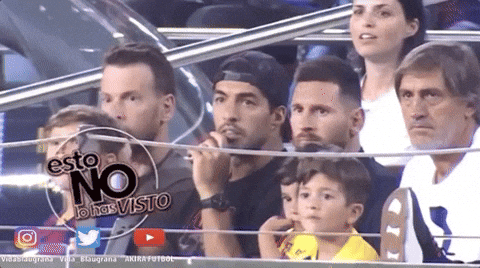 Gramanet beat the then Frank Rijkaard's Barcelona in the Copa del Rey in what was Messi's third official appearance for the Catalan club.
7.

Murcia
Barcelona have faced Murcia just four times in the last 14 years and Messi has featured in just one of those games, way back in May 2008.

Barcelona won the game 5-3 but Messi, despite playing, somehow failed to get on the scoresheet. However, again, he came up with assists for two goals in that clash.
8.

Udinese
Messi drew a blank against Udinese when he faced them in the UEFA Champions League in 2005 where Ronaldinho scored a hat-trick in a 4-1 win.