Top Stories
5 Players With the Most Followers on Instagram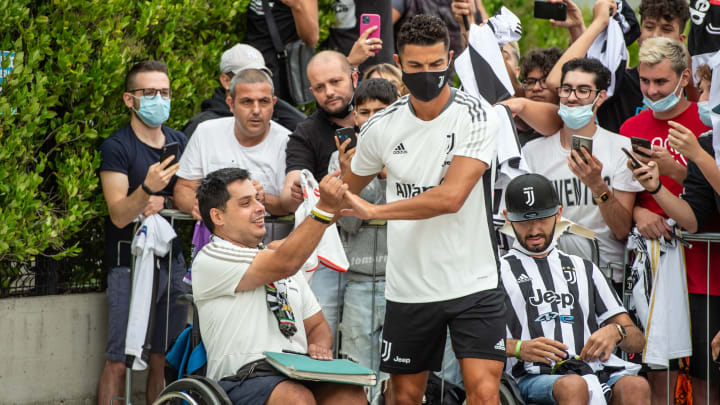 Cristiano Ronaldo is the most popular footballer on Instagram / Pacific Press/Getty Images
Social media has become an very important part of football today, with clubs and players using the medium to not only promote their brands but also sending messages to fans and thereby interacting with them.
However, there are a few who standout in terms of a number of followers and here, we take a look at five of them with the most number of fans on Instagram.
1.

Cristiano Ronaldo - 318m Followers
The most popular footballer across social media and on Instagram is Portugal skipper, Cristiano Ronaldo - who is widely considered to be the most popular athlete across sports in the globe.

Ronaldo is also the highest earning athlete courtesy of promotional brands and posts on the social networking site and his popularity will only grow in the foreseeable future.
2.

Lionel Messi - 237m Followers
Widely hailed by many as the greatest footballer in the history of football, Lionel Messi trails his rival on this list - but still boasts of a staggering 237m followers on Instagram.

The Argentinian recently saw his post become the most liked sports picture in Instagram history and the way he is continuing, it won't be a surprise if he adds a large number of followers by the time he decides to hang up his boots.
3.

Neymar - 155m Followers
Neymar is without doubt the most talented footballer in the world at the moment and while he might not have won the Ballon d'Or - his talent and skills have ensured that he has amassed a legion of fans across the globe.

The Brazilian is known for his activities off the field and he still has the time to ensure that he goes down in annals of footballing history.
4.

Kylian Mbappe - 54.6m Followers
Touted as a future Ballon d'Or award winner, Kylian Mbappe has established himself as the best young striker in the world and has already won the World Cup as a teenager.

The Frenchman has been in brilliant form over the past two-three years, with a number of top European clubs interested in his signature. There is no doubt that his popularity will increase as he continues to put in excellent performances.
5.

Zlatan Ibrahimovic - 48.7m Followers
One of the biggest superstars in world football, Zlatan Ibrahimovic continues to amaze on a regular basis despite being 39-years-old. The Super Swede is extremely popular across the globe and it will be interesting to see what he eventually decides to do once he retires from the sport.