Lists
5 Leagues Who Have Won the Most European/Champions League Titles in the Competition's History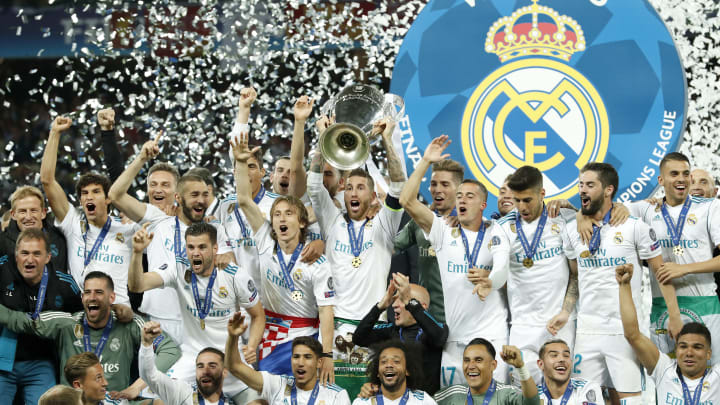 Real Madrid have won the most amount of Champions League titles in the competition's history / VI-Images/Getty Images
The European Cup and now the rebranded UEFA Champions League is without doubt the most prestigious and competitive club tournament in Europe and arguably in the world. The competition sees almost all the top clubs in the world take part in it, with the intention of holding their hands at the trophy come the end of the season.
Here, we take a look at the leagues who have won the most amount of such title so far.
1.

LaLiga - 18 Titles
UEFA Champions League"Real Madrid v Liverpool FC" / VI-Images/Getty Images
The most successful league in the competition is the LaLiga, who have the competition 18 times, with Real Madrid accounting for 13 such titles - the most by any club in the history of the competition.

Barcelona have won the Champions League five times in their history, with their most recent one coming in 2015.
2.

Premier League - 14 Titles
Manchester City v Chelsea FC - UEFA Champions League Final / Visionhaus/Getty Images
The Premier League comes in second with English clubs winning the competition 14 times so far, with Liverpool winning the most times - while the likes of Manchester United and Chelsea are successful too.

Infact, PL clubs have dominated the competition over the past two-three years and look set to continue that for the foreseeable future.
3.

Serie A - 12 Titles
AS Photo Archive / Alessandro Sabattini/Getty Images
Clubs from the Serie A dominated the competition especially in the 1990's and 2000's, with AC Milan winning the title seven times while Inter Milan and Juventus have found success in the competition.

The Bianconeri for their part have also reached the finals a total of nine times, the most in competition history.
4.

Bundesliga - 8 Titles
Paris Saint-Germain v Bayern Munich - UEFA Champions League Final / Pool/Getty Images
Sides from the German league have won the competition eight times so far, though most of them have come from Bayern Munich - with the Bavarians winning it six times.

Borussia Dortmund are the other German side in recent times who have made their presence known in the competition.
5.

Eredivisie - 6 Titles
Ajax Amsterdam players hold the Dutch Er / TOUSSAINT KLUITERS/Getty Images
The Eredivisie have seen a number of great players play for top clubs in Holland, with Ajax being the most successful one to come from the league. However, with the financial might of other leagues, it looks unlikely that a club from Holland will win it anytime soon.