When Jesper Gronkjaer fired home against Liverpool to seal a 2-1 win for Chelsea on May 11, 2003, he had no idea of the size of the shockwave he had just sent around the globe.
Billed as the '£20m match' at the time, the victor would earn a spot in the 2003/04 Champions League, so when Gronkjaer fired in the winner, you can imagine just how excited Chelsea were. The Blues were in Europe's top competition for just the second time. A small fish in a big pond. How nice.
A big goal #OnThisDay in 2003 as the Blues beat Liverpool at Stamford Bridge! ?

Relive the best of the action from the 2002/03 season in our special and exclusive Premier League years now! ?

— Chelsea FC (@ChelseaFC) May 11, 2021
A few weeks later, they were preparing to take over the world under the ownership of Russian billionaire Roman Abramovich.
At the time of the Liverpool game, Abramovich had been wanting to buy a football club and had a shortlist which included Manchester United and Tottenham. He wasn't particularly bothered which team he took over, he just wanted in on all the fun.
Chelsea weren't exactly an appealing project at the time. They were a team in financial turmoil - debts of £80m were crippling the Blues behind the scenes - and obviously nowhere near competing for major honours.
But then, all of a sudden, they were a Champions League team, and Abramovich's interest was piqued.
He hopped in a jet and landed in England for talks with the Blues, who were now a Champions League team in desperate need of a saviour. It was the perfect combination, and both parties could not have been happier to be speaking.
"We met at Stamford Bridge," then-executive Trevor Birch recalled to The Guardian. "I took them into one of the Millennium Boxes and within about 15 minutes we'd done the deal in outline."
Abramovich spent £60m to buy the club and £80m to clear the debts, and then the Blues became his play thing.
£150m was pumped into the squad that summer on the likes of Claude Makelele, Glen Johnson, Joe Cole and Damien Duff, but when the Blues only finished second in the Premier League and fell in the semi-finals of the Champions League, Abramovich knew he needed to spend more.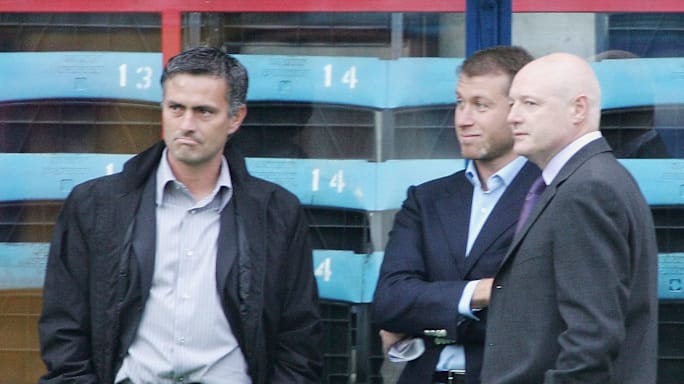 In came Jose Mourinho to lead the team, and he was joined by future Premier League greats like Ricardo Carvalho, Didier Drogba and Petr Cech, who turned Chelsea into the best team in England and forced the rest of the Premier League (and the wider world) to re-think their business.
Here was a new owner who was prepared to throw seemingly infinite sums of money at any player on the planet in search of success. To avoid getting taken over by Chelsea, they had to react by pumping more money into their own clubs.
It's for this reason that Abramovich has been accused of 'ruining football'. He turned a team like Chelsea, who were objectively pretty average before his arrival, into a global superpower. Your team didn't actually need to be good to win, they just needed a rich owner.
With the best part of 20 trophies in his cabinet, take a guess how little Abramovich cares about that.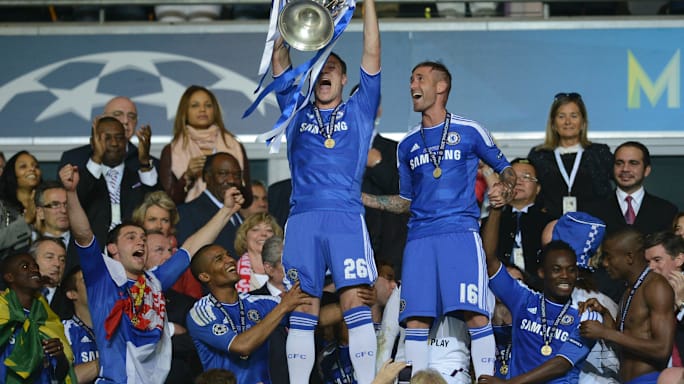 Because of Gronkjaer's goal, Chelsea won Premier League titles. Because of Gronkjaer's goal, they could sign the players who willed them to the 2011/12 Champions League title. Because of Gronkjaer's goal, Chelsea could survive.
One kick of a ball from Gronkjaer, followed by a 15-minute conversation, and Chelsea were one of the biggest clubs on the face of the planet, and there wasn't a damn thing anyone on this earth could have done to stop it.
---
For more from ​Tom Gott, follow him on ​Twitter!