It's Blue Monday, and in 2021, that hits a little differently.
After a miserable 2020 and a disappointing start to the current year, we need all the positivity we can get on this bluest of Mondays, and fortunately, football has plenty of memories for us to reflect upon for that much-needed boost.
Let's check out ten smile-inducing moments.
---
1. Glenn & Chris - Diamond Lights
Did you know that legendary musicians Glenn Hoddle and Chris Waddle were actually pretty good at football?

The pair joined forces in 1987 to bring us the cult classic Diamond Lights, producing what could well be the single-finest display of musical talent the world has ever seen.

Banger.
---
2. Kylian Mbappe being a great guy
You want some wholesome content? Look no further.

PSG recently brought young fan Saliou in to meet the players, and he got a special sit down with his idol, Kylian Mbappe.

Saliou was left in tears as Mbappe gave him a shirt and messaged him on Instagram for all his friends to see. What a guy.
---
3. Tomislav Piplica's own goal
Own goals are funny, but own goals which are just so, so avoidable are even funnier.

Step forward Energie Cottbus goalkeeper Tomislav Piplica. We thank you for your sacrifice.
---
4. Mick McCarthy's Careless Whisper
Do you even need an excuse to watch Mick McCarthy smoulder you into oblivion?

There are about 1,000 McCarthy moments which could make you smile, but this is the only one we need today.
---
5. Alan Pardew gets his groove on
Remember that weird summer where the GIF of Alan Pardew was everywhere you looked?

The then-Crystal Palace boss bust out some of his best moves to celebrate an FA Cup final goal against Manchester United in 2016, and we're still not over it.
---
6. Milad Mohammadi's throw-in fail
Admit it. We've all tried to pull off a somersault throw-in at the park.

What we haven't all done, however, is try to pull it off at the World Cup.

For some reason, Iran's Milad Mohammadi figured it would be a good idea to test his luck on the biggest stage imaginable, and it went exactly how you'd expect it to.
---
7. Any Wayne Rooney tweet
Hi rio do u want picking up in the morning pal

— Wayne Rooney (@WayneRooney) April 23, 2011
Social media can be a pretty dark place at times, but just one look at Wayne Rooney's old tweets is enough brighten any day.

The Manchester United legend and current Derby boss clearly knows he is a part of history as he has never deleted any of these old gems. He's here to entertain the people.

Whether he's threatening himself or trying to run to Whitney Houston, Twitter doesn't get much better than Wazza.
---
8. Good boy gets a home
Here we go. The most wholesome of wholesome content. Here's a dog.

This is the story of a homeless dog who somehow found his way on to a pitch in Bolivia, right in the middle of a top-flight clash between The Strongest (huge name) and Nacional Potosi. He's having a great time, but the fun doesn't stop there.

The Strongest's Raul Castro later announced that he had adopted the dog and had paid to ensure that all its vet bills had been paid. If that doesn't cheer you up, there's no hope.
---
9. Lazio's kit announcements being unnecessarily picturesque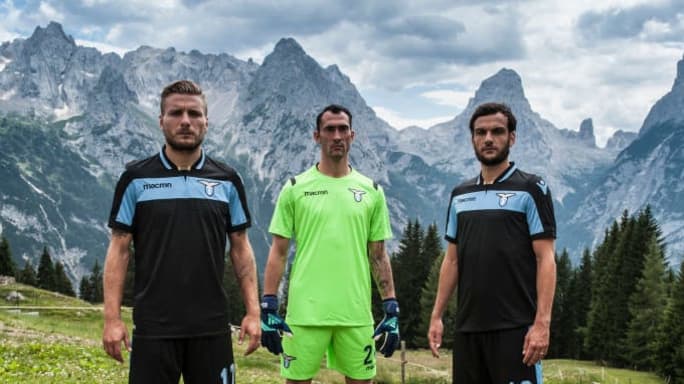 Lazio love going OTT with their kit announcements.

While most clubs settle for pictures of players celebrating or modelling the new kits in the street, Lazio like to send their players on a hike to the top of a local mountain for a photo shoot.

They've been doing it for years. It's so unnecessary, and we're all for it.
---
10. Chapecoense's fightback
The devastating plane crash which took the lives of 19 Chapecoense players, one member of staff and 51 other people in 2016 is one of the darkest moments in recent memory.

The Brazilian side had to rebuild completely and were relegated to the second tier in 2019, before club president Paulo Magro lost his battle with COVID-19 in 2020. The future of the cash-stricken club looked bleak.

However, they started 2021 in the best way possible as Chape made it back to the top flight of Brazilian football. They're back where they belong.
---
For more from ​Tom Gott, follow him on ​Twitter!